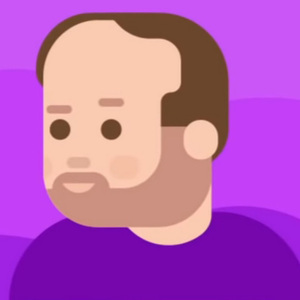 Fraser Cain's Hosted Episodes
Fraser Cain has hosted 998 Episodes.
February 8th, 2023

Lava tubes can be a solution to a lot of our space problems. They can provide habitat space on Moon, Mars and even beyond. But how do we prepare to explore them? That's what we're discussing with Professor Francesco Sauro.

February 7th, 2023

Is there a habitable zone around a black hole? Can you get stuck in the middle of a big space station? How will Starship get human-rated? Why is the Fermi Paradox even a paradox? All this in this week's Q&A!

February 3rd, 2023

Webb is fully operational again, Rolls-Royce is building a nuclear reactor for the Moon, and the space debris worst-case scenario almost happened.

February 1st, 2023

How will a human Mars mission play out? Where exactly should it go? What unexpected challenges will we face? We're discussing all these aspects with Rick Davis. He is the Assistant Director for Science and Exploration, NASA's Science Mission Directorate.

January 31st, 2023

Can you maintain a stable orbit with just a solar sail? Will a Dyson sphere or swarm kill all life inside of it? Can you protect yourself from a solar flare? What's the oldest ice in the Universe? All this and more in this week's Q&A!

January 27th, 2023

Starship completes its wet-dress rehearsal, another problem for Webb, a nuclear rocket test is coming, and more cool NIAC grants.

January 24th, 2023

What if two black holes with opposing spin merge? Can we use the Moon's L2 Lagrange point? How habitable are Mars's lava tubes? Can Starships compensate for satellite light pollution? All this and more in this week's episode Q&A with Fraser Cain.

January 20th, 2023

The Titan Dragonfly is coming together, NASA is considering a new kind of nuclear rocket, getting more warning for solar flares, and pinpointing carbon emissions from space.

January 17th, 2023

Should we change "Dark Matter" to "Dark Curvature"? How do you navigate through dense asteroid fields? What's the future of space toilets? Do aliens block their outgoing signals? All these and more in this week's Q&A with Fraser Cain.

January 13th, 2023

Keep your eyes on the sky for a comet, another Mars rover has died, the leaky Soyuz is going to be replaced, JWST dominates the American Astronomical Society meeting, and is Starship just around the corner.

January 12th, 2023

Mapping out all the space objects and understanding their orbits is the key to avoiding problems in orbit. What are the technical challenges and what's the current state of affairs? We're discussing it with Dr. Moriba Jah.

January 11th, 2023

How do we determine the velocities of objects in distant space? Can we use a laser a space engine on a spaceship? Can we find stars with rings? Is it possible to see the same star at different stages of its life? All this and more in this week's Q&A.

January 6th, 2023

NASA is looking for dangerous asteroids, Io is blasting lava into space, the solar wind could be creating water on the Moon, space power is finally getting a test.

January 5th, 2023

This is part 2 of an interview I did with John Michael Godier on his show called Event Horizon. We talked about the Fermi Paradox and possible solutions to it.

January 4th, 2023

We can build space habitats from asteroids by spinning them fast enough. That's what Professor Adam Frank suggests in a recent paper he co-wrote. In this interview, we discussed the idea, how realistic it is and what technology will be needed to achieve it, what applications it can have and when we can expect something like that.

December 30th, 2022

2022 has definitely been one of the best space years ever. James Webb, SLS, DART and many other major successes. So, let's turn around and remember what did 2022 bring us.