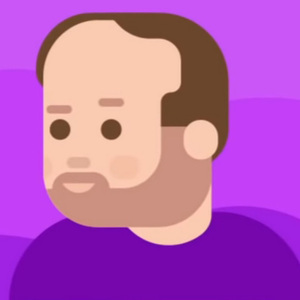 Fraser Cain's Hosted Episodes
Fraser Cain has hosted 1072 Episodes.
December 4th, 2023

Black holes are defined by only three parameters: mass, charge and spin. We know that black holes spin. But how can we measure that? What tools and methods are at our disposal? Answering these questions with Dr Ruth Daly, Professor of Physics at Penn State University.

December 1st, 2023

Hubble is down right now. JWST sees the first protoplanetary disk in another galaxy. Titan Dragonfly's delay. The first full image of the Chinese Space Station from orbit.

November 29th, 2023

What was it like to fly on the Space Shuttle? What made this vehicle so important for the history of spaceflight? What stories can it tell? Answering all these questions with NASA Space Shuttle Astronaut, Tom Jones.

November 28th, 2023

How bad can a solar flare really be for the Earth? What would evolution in an isolated star system look like? What damage can a rogue planet flying through the Solar System cause? When will we have Lagrange point interferometers? What's the speed limit for gravitational assists? Answering all these questions and more in this week's Q&A.

November 27th, 2023

It happened! Starship and SuperHeavy Did Launch for the second time. All 33 raptors were working. Hot staging went as planned. But then both the Booster 9 and Ship 25 were lost. What exactly went wrong and what does it mean for the future of Starship? Finding out with Scott Manley and Marcus House.

November 24th, 2023

SpaceX Starship launches again. Webb finds methane in the atmosphere of an exoplanet and reveals a star-forming region near the center of the Milky Way. The overwhelming logistics of dealing with an asteroid threat.

November 22nd, 2023

Did James Webb already reach its full potential or is there more to come from it? How does TESS compare to Kepler? Can we use Starlinks as a giant space-based interferometer? Can we rip a black hole apart to see what's inside? Answering all these questions and more in this week's Q&A!

November 17th, 2023

China is planning a Mars Sample Return Mission. James Webb tracks water moving towards planets. The Hubble Tension has gotten even more tense.

November 16th, 2023

How large surveys of our galactic neighbourhood can help us better understand dark energy? What more can we learn from them? What instruments and techniques are used for this? Answering all these questions and more with Dr John Moustakas.

November 13th, 2023

The so-called Crisis in Cosmology didn't go anywhere. Different methods are giving different values for the Hubble Constant creating one of the most interesting mysteries in Astronomy. What possible solutions do we have? Discussing them with Dr Sunny Vagnozzi.

November 10th, 2023

Lucy made an incredible discovery. One of the strangest exoplanetary systems ever seen. Understanding the Universe with slime mold. And the most powerful ion engine passes the test.

November 9th, 2023

You asked for it, so it's here. A big interview about a proposed mission called LIFE that could help us revolutionise planet hunting. My guest is Dr Daniel Angerhausen from EHT Zurich.

November 7th, 2023

How do we know that Psyche is a metal asteroid? Did primordial gravitational waves stretch when inflation happened? When do we finally get more Trappist-1 data from JWST? Can a dead star possibly reignite?

November 3rd, 2023

A new system found with 7 Earth and Super-Earth Sized planet, the remains of another planet inside the Earth, and it's time to replace your wallpaper again with this new image of the Crab Nebula from JWST.

October 31st, 2023

Plate tectonics might be the key to why Venus had become the hell it is right now. Some think that it just never had it. But recent studies suggest that Venus did have plate tectonics at the same time Earth did. Why is it important? Figuring it out with Dr Matt Weller.