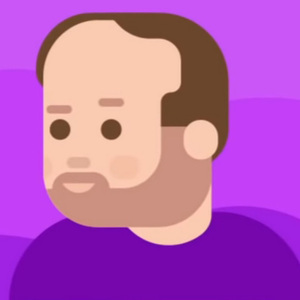 Fraser Cain's Hosted Episodes
Fraser Cain has hosted 1034 Episodes.
May 10th, 2023

Gravitational waves can reveal things we would never detect otherwise. But different events require different sizes of detectors. In this interview, I'm talking with Waldemar Martens from ESA about a proposed LISAmax mission that will have 259 million kilometer arms and should be able to detect collisions of supermassive black holes.

May 9th, 2023

How can James Webb disprove The Big Bang Theory? Where are we at the search of life as we DON'T know it? Can we somehow test if Hawking radiation even exists? What do Space Force use the X37 secret space shuttle for?

May 7th, 2023

Microgravity is dangerous for humans. But if we want to conquer space, we need to know how to mitigate the negative effects. Join my discussion with Dr Danail Obreschkow from UWA. We talked about studying the effects of microgravity on human body, particularly eyes, and potential ways to deal with them.

May 5th, 2023

JUICE is having problems extending its radar antenna. Astronomers watch a star eat its planet. A design for a space station with artificial gravity.

May 4th, 2023

Space missions will become longer. It will inevitably become impossible to pack every medication you need and take it from Earth. This means that we'll need a way to produce them in space. Which is the goal of the NIAC award developed by Dr Lynn Rothschild.

May 3rd, 2023

Can solar sails change the way we explore the Solar System and beyond? Dr Slava Turyshev definitely thinks so! He assembled an all-star team of researchers in a recent paper about potential science opportunities of using solar sails. In this interview, we talk about the technology behind it, what's its current state, what perspectives it has and much more.

May 2nd, 2023

How can we possibly know everything about exoplanets from just a single pixel? Will Mars be a good place for old people? Where does more emptiness come from if the Universe is expanding? Can we ever get to explore Betelgeuse? Answers to all these questions and more in this week's Q&A!

May 1st, 2023

When we fly to Moon and Mars, how hard will it be to deal with dust. It can be a much more difficult problem when most of us think. And why is it so hard to clean it off solar panels on Mars. We discuss all that with Dr Christine Hartzell.

April 29th, 2023

iSpace's Hakuto R fails to land safely on the Moon. China wants to have people on the Moon by 2030. Another problem with James Webb.

April 27th, 2023

The FarView Observatory is a NIAC project that's a giant self-building radio telescope on the far side of the Moon. In this interview, I'm discussing the details of the project with Dr Ronald Polidan who's managing the project. We also talk about the role of the Moon in the future of lunar exploration and how close we are to sending Von Neumann probes all over the Universe.

April 26th, 2023

SpaceX finally tested a fully stacked Starship system on April 20th. Why did they blow it up? What exactly went wrong with the test? How can they fix it in future tests? Discussing all these questions with Scott Manley and Marcus House.

April 25th, 2023

Did Webb prove the Big Bang Theory wrong? Why did nobody test artificial gravity in space yet? What's the purpose of other planets other than Earth? How would eyes evolve under a different star? All this and more in this week's Q&A!

April 20th, 2023

Starship launches but fails to reach orbit. JUICE looks back at Earth one last time. GAIA helps find an exoplanet.

April 19th, 2023

Magnetospheres seem to be a very important factor when considering how habitable a planet is. So it was really exciting when it was announced that an Earth-size exoplanet's magnetosphere was detected using radio telescopes. It can also be a method to look for exoplanets by detecting their magnetic fields.

April 18th, 2023

How big can iron planets get before collapsing into black holes? Why is the Moon floating away from Earth? Will Mars bases have glass domes? How will the asteroid mining race unfold? Will we create rings of satellites around the Earth? All this and more in this week's Q&A!

April 14th, 2023

JUICE launches to Jupiter and its moons. A new JWST image of supernova remnant Cassiopeia A. Machine learning cleans up the Universe and improves images of a black hole's event horizon.